General Sessions
ICAA Virtual Conference, Leadership Summit and Expo 2021
November 9, 10, 16 & 17
#icaaconference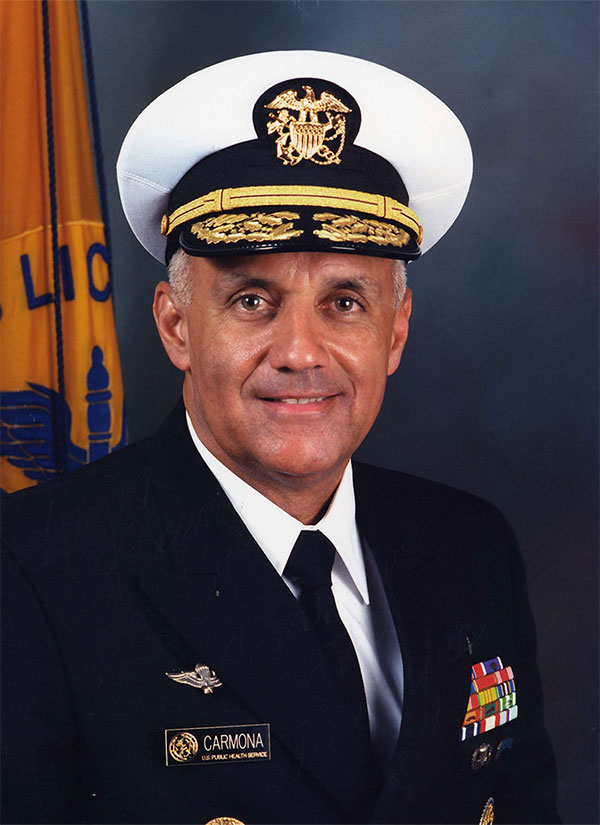 COVID-19: The great divider, uniter, and accelerator Presenters': Richard Carmona (moderator), MD, MPH, FACS,Colin Milner,Gloria A. Caulfield, BBA,Paul Scialla, BS(Finance).
Date: November 9, 2021
Time: 9:00 a.m.–10:00 a.m. PT
As COVID-19 surged across North America, politicians, media, organizations and individuals were divided in their understanding of the pandemic. Yet this adversity-locking down economics, social distancing, mask wearing, and who should get access to PPE first-united many to form new partnerships that accelerated the role of technology, hybrid models, wellness and the well-built environment. There was also recognition that the industry needed new models to future-proof itself against disasters and harmful trends. In this session you will gain insights into the lessons learned from COVID-19. You will also explore new pandemic driven trends, innovations and new models that have the potential to guide the future of the active-aging industry.
Richard Carmona (moderator), MD, MPH, FACS, had a distinguished career in public health, serving as 17th Surgeon General of the United States. His interest in public health stemmed from the realization that most of his patients' illnesses and injuries were preventable. Today, Dr. Carmona serves as chief of health innovations for Canyon Ranch, a global leader in the wellness movement. He is a distinguished professor, Zuckerman College of Public Health, University of Arizona.
Colin Milner, CEO of the International Council on Active Aging, is founder of the active-aging industry in North America and a leading authority on the health and well-being of the older adult. The World Economic Forum (WEF) has recognized Milner as one of the world's "most innovative and influential minds" on aging-related topics. An award-winning writer, Milner has authored more than 300 articles. He has been published in such journals as Global Policy, and the Annual Review of Gerontology and Geriatrics. He also contributed a chapter to the WEF book Global Population Ageing: Peril or Promise? Milner's efforts have inspired a broad spectrum of groups to seek his counsel, including the World Health Organization, WEF's Global Agenda Council on Aging, US Department of Health and Human Services, and Canadian Special Senate Committee on Aging.
Gloria A. Caulfield, BBA, is executive director for health and wellness strategy and planning, Lake Nona Institute, and vice president of strategic alliances for Tavistock Development Company. Caulfield is responsible for managing corporate partnerships and identifying intersections with stakeholders in the Lake Nona community that advance research, technology and new solutions for healthy lifestyles and quality of life. She is the chief architect for the Lake Nona Impact Forum, a health and wellness thought-leadership gathering and signature event for the Tavistock Group.
Paul Scialla, BS (Finance), is CEO of Delos. Scialla spent 18 years on Wall Street, including 10 as a partner at Goldman Sachs, after which his interest in sustainability and altruistic capitalism led him to create Delos, which is merging the world's largest asset class—real estate—with the world's fastest-growing industry—wellness. Scialla, who has become a leading voice in the healthy buildings movement, is also the founder of the International WELL Building Institute. IWBI administers the WELL Building Standard globally to improve human health and well-being through the built environment.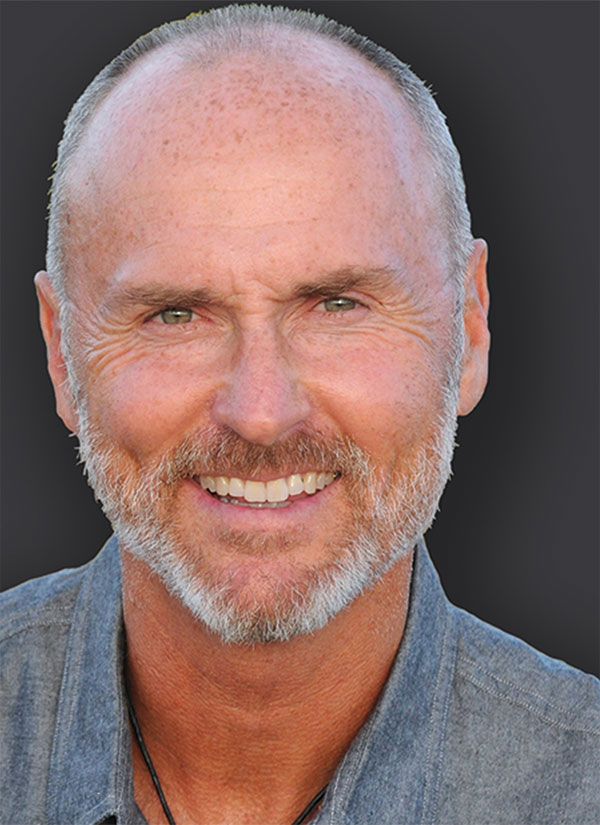 From retirement to regenerationPresenter: Chip Conley, BA, MBA.
Date: November 10, 2021
Time: 9:00 a.m. -10:00 a.m. PT.
Entrepreneur Chip Conley has disrupted the hospitality industry twice. Now, he is on the verge of disrupting both the higher education and senior living industries. In early 2018, Conley launched the Modern Elder Academy (MEA), which is in the process of creating four Regenerative Communities in the Santa Fe, New Mexico, and Baja California regions. Hear him talk about the evolution of Del Webb's Sun City concept more than six decades ago and why regeneration, not retirement, is what adults 55+ and older are looking for today-and what it means for universities and senior living communities.
Chip Conley, BA, MBA, is founder of the Modern Elder Academy. He also serves as Airbnb's strategic advisor for hospitality and leadership. At age 26, Conley converted an inner-city motel into the second-largest boutique hotel brand in the United States: Joie de Vivre Hospitality. After leading the company for 24 years, he joined the young founders of Airbnb to help transform their start-up into the worldwide phenomenon it is today. The New York Times best-selling author found inspiration in that experience for his most recent book, Wisdom@Work: The Making of a Modern Elder. Conley holds a master's degree in business administration from Stanford University and received an honorary doctorate in psychology from Saybrook University. He serves on the board of Encore.org and the advisory board for the Stanford Center for Longevity.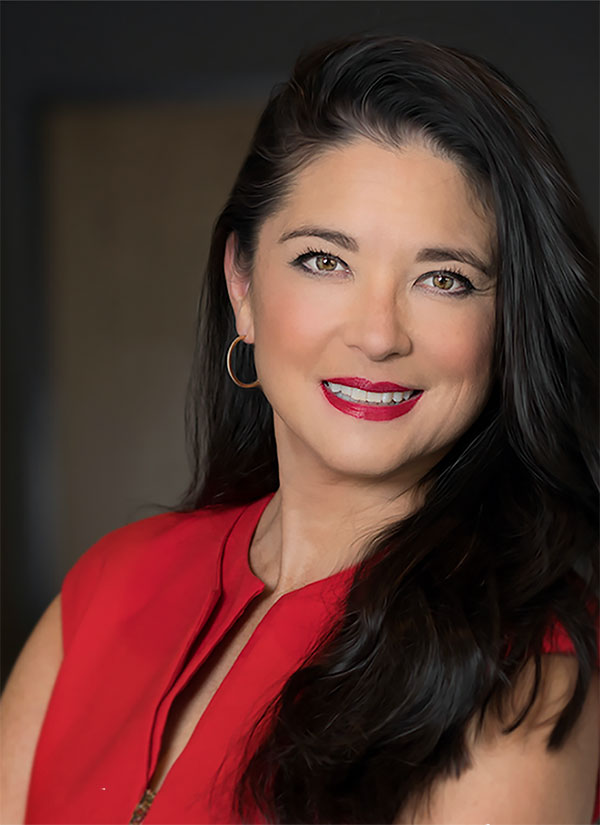 Precision longevity: Rethinking what it means to live long and prosperPresenter: Vonda Wright, MD, MS.
November 16, 2021
Time: 9:00 a.m. -10:00 a.m. PT.
Active-aging authority Dr. Vonda Wright will detail the new science and technologies enabling professionals to design and implement "precision longevity plans" for individuals. The goal of such plans, she notes, is not only to optimize longevity, but also to extend "health span" to equal "life span." In her practice, Dr. Wright cares for athletes and active people of all ages and skill levels. Her pioneering research in mobility and musculoskeletal aging continues to influence how people view and treat the aging process.
Vonda Wright, MD, MS, is a board-certified orthopedic surgeon, sports medicine specialist, biotech consultant, health innovator, and internationally recognized authority on active aging and mobility. Currently, Dr. Wright serves as inaugural Chief of Sports Medicine and Orthopedics for Northside Health System in Atlanta, Georgia, where she cares for athletes and active people of all ages and skill levels. She is the founding director of the Performance and Research Initiative for Masters Athletes (PRIMA), and was inaugural Medical Director of the UPMC Lemieux Sports Complex. Wright inspires audiences worldwide with keynote presentations that draw on her clinical and research experience. She believes with mobility, smart nutrition and relationship-building, people can harness their power to control 70% of their health and aging. Wright has authored five books, including Fitness After 40: How to Stay Strong at 40, 50, 60 and Beyond and Masterful Care of the Aging Athlete. She appears regularly in the media and on television shows. Wright also serves on medical boards for the Arthritis Foundation, Lake Nona and others.