General sessions
Introducing a lineup of headliners to inspire you. In 2020, the ICAA General Sessions feature a visionary thought-leader who gave us the "age wave," an industry founder whose influential thinking promotes aging well, a leader in personalized health whose public health career informs his sense of purpose, and an accomplished quartet whose science-based efforts target an important contributor to health.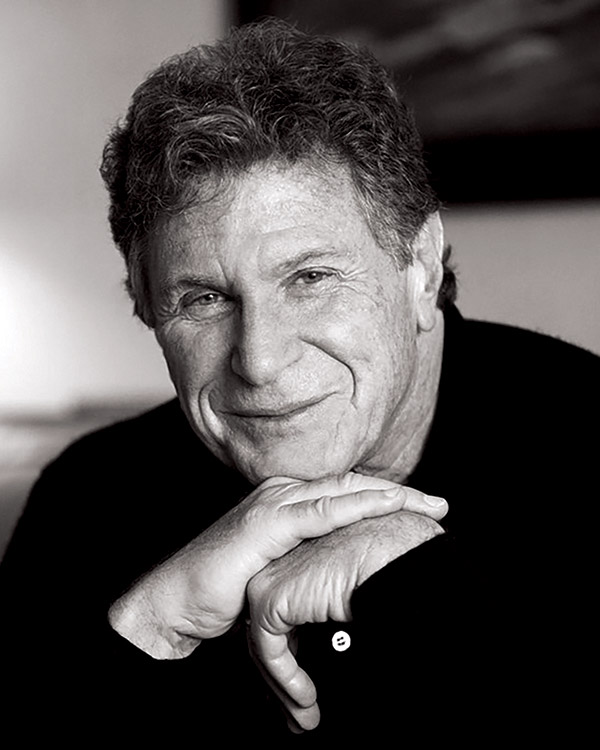 The new age of aging: A holistic view of life's Third Age
Ken DychtwaldTuesday, October 27, 2020; 9:00 a.m.–10:00 a.m. Pacific Time
This special briefing for International Council on Active Aging members will feature new, cutting-edge ideas and forecasts from Dr. Ken Dychtwald, Age Wave CEO, author of What Retirees Want: A Holistic View of Life's Third Age, and ICAA INSPIRE Award recipient for his lasting contributions to the active-aging industry and efforts to make a difference in the lives of older adults globally. Dychtwald will share compelling insights from Age Wave's just completed study, "The Four Pillars of the New Retirement." Sponsored by Edward Jones, this groundbreaking survey of 9,000 people across North America examines the new hopes, fears and challenges of what it means to live longer today—including the impact of COVID-19 on people's dreams and plans. Key questions will be explored and answered in this new presentation.
Ken Dychtwald, PhD, is widely regarded as North America's foremost visionary and original thinker regarding the lifestyle, marketing, healthcare and workforce implications of the age wave. Dr. Dychtwald is a psychologist, gerontologist and best-selling author of 18 books on aging and longevity-related issues, including Age Wave: The Challenges and Opportunities of an Aging Society. He has just completed two new books, What Retirees Want: A Holistic View of Life's Third Age and The Sorcerer's Apprentice: Lessons from an Irregular Life. Dychtwald was executive producer and host of the highly rated PBS documentary, The Boomer Century: 1946–2046. Since 1986, he has been founder and CEO of Age Wave, a firm created to guide companies and government groups in product/service development for Boomers and mature adults. In 2018 ICAA honored Dychtwald with the ICAA INSPIRE Award.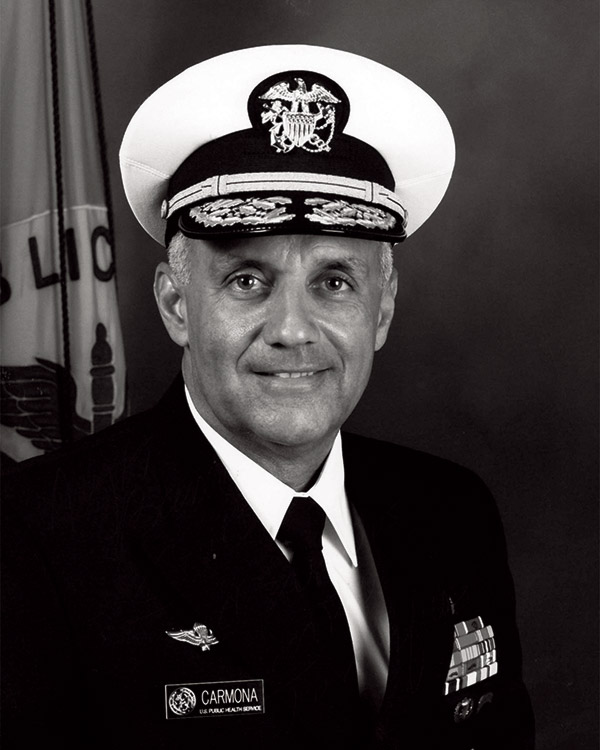 Circadian timing for optimal performance and health
Michael López-Alegría, Smith L. Johnston III, Steven Lockley, Mickey Beyer-Clausen & Richard Carmona (moderator)Wednesday, October 28, 2020; 9:00 a.m.–10:00 a.m. Pacific Time
A major shift in performance and health is currently happening, and circadian science is at the center. This panel will discuss the importance of circadian science in our daily lives, and how disrupting our circadian clock can lead to reduced performance, compromised safety and weakened immune function. Doing the right thing at the right time is central to our health and well-being, and with the correct guidance, the timing of biology is something we all can manage. As a bonus, former NASA astronaut Michael Lopéz-Alegría will share a few incredible stories from his four space missions and 10 spacewalks where circadian science helped him get ready for rocket launches and space walks, and live on orbit on the International Space Station.
Richard Carmona (moderator), MD, MPH, FACS, had a distinguished career in public health, serving as 17th Surgeon General of the United States. His interest in public health stemmed from the realization that most of his patients' illnesses and injuries were preventable. Today, Dr. Carmona serves as chief of health innovations for Canyon Ranch, a global leader in the wellness movement. He is a distinguished professor, Zuckerman College of Public Health, University of Arizona.
Michael López-Alegría has 40 years' experience with the United States Navy and NASA in roles that include naval aviator, engineering test pilot and program manager, NASA astronaut, and International Space Station commander. López-Alegría is former president of the Commercial Spaceflight Federation, where he was a spokesman, thought leader and advocate. Now an independent consultant, he serves on several advisory boards and committees of public and private organizations, including the Human Exploration and Operations Committee of the NASA Advisory Council. He chairs ASTM International's Committee on Commercial Spaceflight and is past president of the Association of Space Explorers.
Smith L. Johnston III, MD, MS, is chief medical officer and lead flight surgeon for Axiom Space. He is also special advisor to Timeshifter, a platform for circadian shifting with a mission to solve large, previously unsolved problems caused by the circadian clock. A member of the associate clinical faculty at the University of Texas Medical Branch, Department of Preventive, Occupational and Environmental Medicine, Johnston has spent most of his career as a medical officer and flight surgeon for NASA Medical Operations Branch at NASA Johnson Space Center. In his last years at NASA, he led its Fatigue Management and Wellness, Human Performance, and Longevity Programs.
Steven Lockley, PhD, is a neuroscientist in the Division of Sleep and Circadian Disorders, Brigham and Women's Hospital, and an associate professor of medicine in the Division of Sleep Medicine, Harvard Medical School. Dr. Lockley is also a professor and VC Fellow at the United Kingdom's University of Surrey, Sleep Research Centre, and an affiliated faculty at the Center for Health and the Global Environment, Harvard School of Public Health. With more than 25 years of research experience in circadian rhythm and sleep, he is a specialist in ways to reset the circadian clock, particularly the role of light and melatonin.
Mickey Beyer-Clausen is a Danish-born, New York-based serial entrepreneur. In the 1990s, Beyer-Clausen was one of the first to launch Internet businesses, and since 2008, he has pioneered the use of mobile applications to improve people's lives. Currently, he is the cofounder and CEO of Timeshifter. In June 2018, this company launched its first product—a jet lag app. In July 2020, Timeshifter announced its plan to launch a new app for shift workers. Before Timeshifter, Beyer-Clausen cofounded and served as CEO at Mental Workout, which pioneered a new category of mental performance apps, including mindfulness and sleep apps.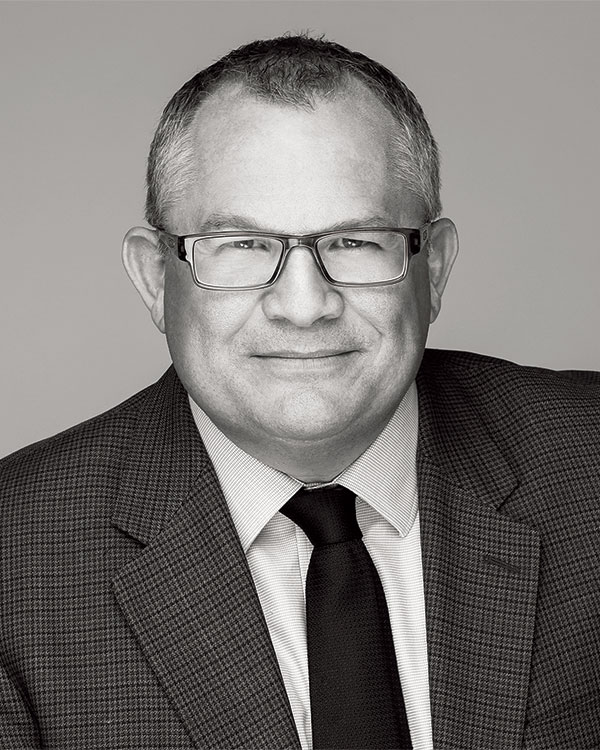 Aging well: navigating the "next normal"
Colin MilnerThursday, November 5, 2020; 9:00 a.m.–10:00 a.m. Pacific Time
The coronavirus (COVID-19) pandemic is challenging every aspect of our society. While we do not know what our "next normal" will be, we do know that how we respond to this crisis today could help us move forward and prepare to navigate whatever "normal" becomes. If ever there was a time to focus on optimizing the health and wellness of residents, members and staff in all settings, it is now. To do so, we must redouble our efforts to provide supportive environments. Whether the goal is to build people's resilience and immune systems or to ensure they get the most out of life, whether in the real and/or virtual world, we must grapple with the question, What's next for aging well? Join ICAA's Colin Milner, founder, CEO and active-aging thought-leader, as he delves into areas such as technology, wellness, the built environment and outreach strategies in this stimulating session.
Colin Milner, CEO of the International Council on Active Aging, is founder of the active-aging industry in North America and a leading authority on the health and well-being of the older adult. The World Economic Forum (WEF) has recognized Milner as one of the world's "most innovative and influential minds" on aging-related topics. An award-winning writer, Milner has authored more than 300 articles. He has been published in such journals as Global Policy, and the Annual Review of Gerontology and Geriatrics. He also contributed a chapter to the WEF book Global Population Ageing: Peril or Promise? Milner's efforts have inspired a broad spectrum of groups to seek his counsel, including the World Health Organization, WEF's Global Agenda Council on Aging, US Department of Health and Human Services, and Canadian Special Senate Committee on Aging.