Wellness Expo
Meet equipment manufacturers and service and technology providers that are eager to partner with you at the ICAA Expo. See live demonstrations. Try new equipment. And identify offerings that fit your specific goals, needs and customers at this wellness-focused exhibition.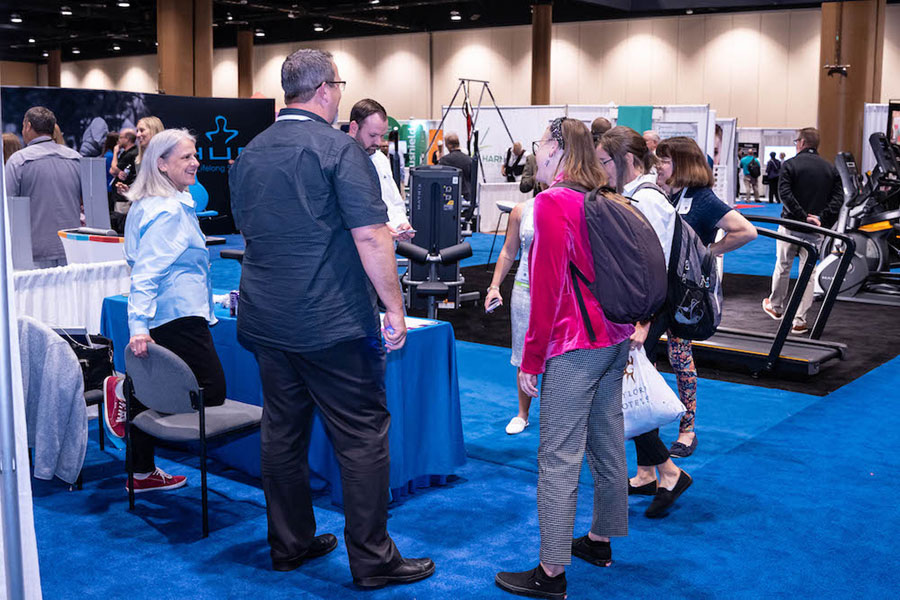 DRIVE YOUR BUSINESS GROWTH: SHOWCASE AT THE ICAA EXPO
Are you looking to showcase your organization and connect with your target customers in the active-aging industry? Look no further than the ICAA Expo! With over 700 passionate attendees who are actively seeking products, services and technology to help their residents, members or citizens live better longer, this event provides the perfect opportunity to drive your business.
And this year, the ICAA Expo is taking it up a notch with the addition of the innovations center, movement hub and experimental lab. These unique features will allow you to provide hands-on experiences to a captive audience, making your booth stand out even more.
Don't miss out on this intimate, interactive event that offers invaluable opportunities for building relationships and driving business growth. To learn more and book your booth space, simply click on the button below to email the ICAA today.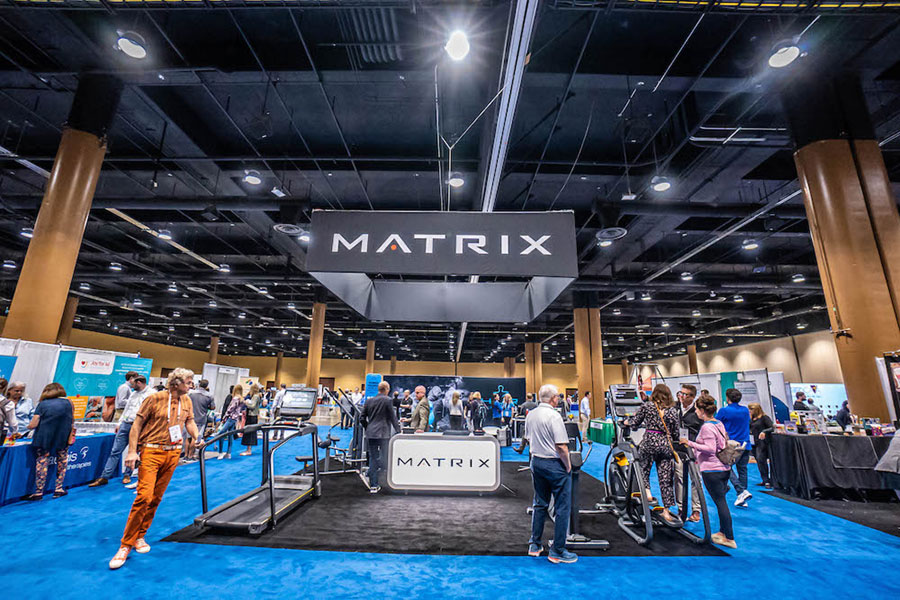 EXPLORE A WORLD OF POSSIBILITIES AT THE ICAA EXPO
Ready to discover the latest innovations in healthy aging? Don't miss the ICAA Expo, taking place on October 31 - November 1, 2023. And the best part? You can attend for free!
Simply complete the form to receive your expo pass, and get ready to explore a world of possibilities. With a wide variety of companies showcasing their cutting-edge products and services, you'll have the chance to discover new ways to live better longer.
Please note that by submitting the form, you grant ICAA permission to share your contact information with the participating companies. This will ensure that you have the best possible experience at the expo, with the opportunity to engage in one-on-one conversations with the experts and innovators who are shaping the future of healthy aging.
Mark your calendar, complete the form and get ready for an unforgettable experience at the ICAA Expo!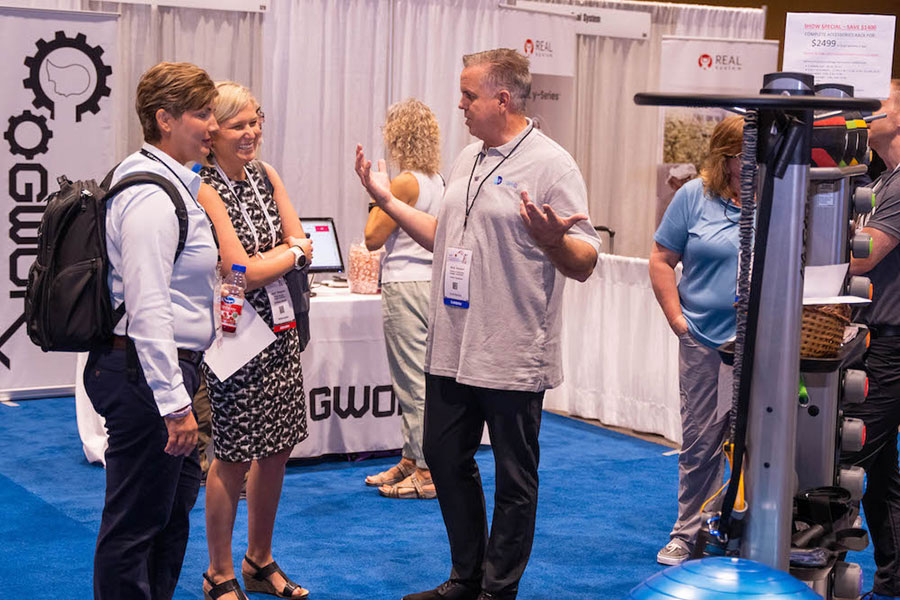 BE OUR GUEST: DISCOVER THE FUTURE OF HEALTHY AGING AT THE ICAA EXPO!
Are you ready to experience the latest in technology, equipment, products and services designed to help older adults live better longer? Join us at the ICAA Expo and enjoy hands-on experiences and one-on-one conversations with experts from a variety of companies.
Whether you're a wellness professional, a fitness enthusiast or simply someone who cares about healthy aging, the ICAA Expo has something for you. Don't miss out on this opportunity to learn, network and explore new products and services that can benefit you or your loved ones.
To ensure that you make the most of your time at the expo, we recommend identifying in advance which companies you'd like to connect with. Get ready to discover the future of healthy aging and mark your calendar for the ICAA Expo. Be our guest and explore a world of possibilities!

ICAA's COVID-19 protocol
ICAA will follow the guidelines of the U.S. Centers for Disease Control & Prevention for COVID-19 at the time of the event in October and November 2023. If necessary, we will update this web page with specific COVID-19 policies for the ICAA Conference and Expo 2023.